What is Alcohol Addiction?
Alcohol addiction or alcohol use disorder (AUD) is a medical condition characterized by an excessive and problematic pattern of alcohol use that leads to clinically significant impairment or distress. It is a chronic and relapsing disease that affects people of all ages, genders, and backgrounds. AUD is diagnosed based on criteria outlined in the Diagnostic and Statistical Manual of Mental Disorders, 5th edition (DSM-5).
AUD can range from mild to severe, depending on the number of criteria met. Some common symptoms of AUD include a persistent desire to drink, difficulty controlling the amount and frequency of drinking, and continuing to drink despite negative consequences. Other symptoms may include tolerance, withdrawal, and the inability to stop or reduce alcohol use despite wanting to do so.
At Comeback Care, we understand the complexities of addiction and the toll it can take on one's physical, emotional, and social well-being. Our team of experienced clinicians utilizes evidence-based treatment methods to address the root of addiction and promote lasting recovery.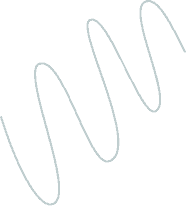 What are the Risk Factors?
Alcohol use disorder (AUD) can develop as a result of a combination of genetic, environmental, and social factors. While not everyone who drinks alcohol will develop AUD, certain risk factors can increase the likelihood of its development.
Here are some common risk factors for AUD:
Family History:
People with a family history of AUD are more likely to develop the disorder themselves
Mental Health Conditions:
Mental health conditions such as depression, anxiety, and bipolar disorder can increase the risk of AUD.
Childhood Trauma:
Childhood trauma, such as physical, sexual, or emotional abuse, can increase the risk of AUD.
Peer Pressure:
Peer pressure and social norms around heavy drinking can lead to the development of AUD, especially in adolescents and young adults.
Stressful Life Events:
Job loss, divorce, or the death of a loved one can trigger the development of AUD
Age of First Use:
People who start drinking at an early age are more likely to develop AUD.
Gender:
Men are more likely to develop AUD than women, although women are at greater risk of developing certain alcohol-related health problems such as liver disease.
Changes in Behavior:
Certain cultures may have a higher tolerance for heavy drinking, which can increase the risk of AUD.
It is important to note that not everyone who has one or more of these risk factors will develop AUD, and there may be other factors that contribute to the development of the disorder. If you or someone you know is struggling with alcohol use, Comeback Care is here to help.
Treating Alcohol Addiction
The toll of alcohol addiction on an individual's physical, mental, and emotional health can be profound. However, there is hope for recovery through our outpatient addiction recovery programs.
Outpatient treatment is a flexible and practical option for those seeking help with substance use disorders, as it enables individuals to continue fulfilling their daily responsibilities while receiving the care they need. Our Partial Hospitalization Program (PHP), Intensive Outpatient Program (IOP), and Outpatient Program (OP) involve attending individual and group therapy sessions either a couple times a week or several times a week, with a focus on developing effective coping strategies and addressing underlying issues related to addiction.

All programs include access to:

Individual Therapy: Individual counseling is a form of therapy that is conducted on a one-on-one basis between a counselor and a client. In individual therapy, the counselor helps the client to identify the underlying causes of their addiction and to develop coping mechanisms to overcome cravings and triggers. Through regular sessions, the counselor can monitor progress and adjust treatment plans as needed.
Group Therapy: Group counseling is a type of therapy that involves multiple individuals with substance use disorders meeting together with a counselor. It provides a supportive environment where clients can share their experiences and offer each other encouragement and advice. In group counseling, the counselor helps to facilitate discussion and provides guidance on coping strategies and relapse prevention.

Family Therapy: Family counseling is a type of therapy that involves family members of an individual with a substance use disorder meeting together with a counselor. It can be highly beneficial for all family members, as addiction often affects the entire family unit. Family counseling can help to improve communication, rebuild trust, and promote understanding among family members. It can also provide education on addiction and relapse prevention, and help family members to develop effective coping mechanisms for dealing with the stresses of addiction.

Our treatment programs consist of a range of services designed to help you address the root of your addiction. With Comeback Care, you can trust that you'll receive expert care every step of the way.