Partial Hospitalization Program 
We know that addiction is complicated, so we're here to help you find a path to recovery that fits your needs. Our Partial Hospitalization Program provides a beneficial structure that helps you take control of your life again.
What to Expect from a PHP
Partial Hospitalization is a comprehensive program that provides extensive clinical services, averaging 20 or more hours per week, catering to the intricate needs of adults struggling with addiction and co-occurring conditions. The program strikes a perfect balance between clinical rigidity and flexibility, providing clients with the best of both worlds. Furthermore, clients are required to visit the facility multiple times a week, spending a substantial part of each day there. The typical duration of this program is 30 days, offering clients ample time to receive the necessary care and support they need.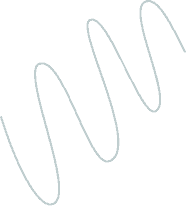 Partial Hospitalization Program (PHP) serves as an ideal transition for individuals who have completed inpatient or residential services but are still not feeling fully "stable." Acting as a bridge between residential and outpatient treatment, PHP offers clients a generous amount of support from the facility while also allowing them to reintegrate into society. The significant time commitment of PHP provides essential structure that plays a critical role in reducing the risk of relapse. With its structured schedule and support system, PHP offers clients a safe and secure environment to continue their recovery journey.
Our PHP Hours:
Monday – Friday; 9am to 12pm and 1pm to 4pm
Subsequently, after you get in touch with us and complete the application process, we will arrange a clinical assessment with one of our seasoned and licensed alcohol and drug addiction counselors. The assessment is meticulously crafted to assess your substance use history and help us determine the most suitable treatment program that caters to your specific needs. With the assessment, we aim to provide you with personalized care that addresses your unique requirements.